#bighead-bash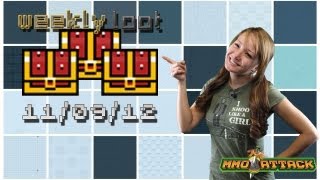 Watch the Weekly Loot and enter for a chance to win a digital copy of Deadlight!
Frantic and Zany Browser-Based Multiplayer Shooting Game Now Available on Aeria Games Network
What is MMO Attack?
MMO Attack is a site dedicated to delivering the best MMO and RPG games to help you find that "cool new MMORPG game."
Be the first to know
Get the latest updates, giveaways, and more sent to your inbox!